Martin Evans lives and works in Carlisle, Cumbria and studied Graphic Design at Cumbria Institute of the Arts where he developed his eye for colour and composition. A self-taught painter and mural artist, it is the pure joy of painting that drives his process. Cumbria has some of the most spectacular landscape in the UK, and he is constantly inspired by this subject matter. Martins work has been exhibited widely and most recently he has had work selected for the prestigious 2020 & 2023 Discerning Eye Exhibitions, and long listed for the 2022 and 2023 Jacksons Painting Prize. His work can be found in private collections across the UK and worldwide.
"The main theme running through my landscapes is the exploration of paint and colour to capture the atmosphere of a place and time. My inspiration comes from the changing seasons or changing light at a specific time. My focus is on capturing a contemporary impression and not an exact representation. I tend to work fast because I want my work to have immediacy and energy, spray paint drips and brush marks are often incorporated. The tools I use such as large brushes, spray paint and rollers, are very fluid so it allows the paint the freedom to move around the surface. I also explore scale within my work and how my techniques can transfer. My largest painting being an 80m2 ceiling mural (Street Art) , and my smallest pieces 20cm x 20cm."

Martin has worked as a freelance artist with Prism Arts, Allerdale Council and Tullie House Museum among others.
If you would like any more information about Martins work, or to discuss a commission, please contact the artist directly.

Email [email protected]. Links to Facebook and Instagram pages can be found on the homepage, and there is also a contact form available.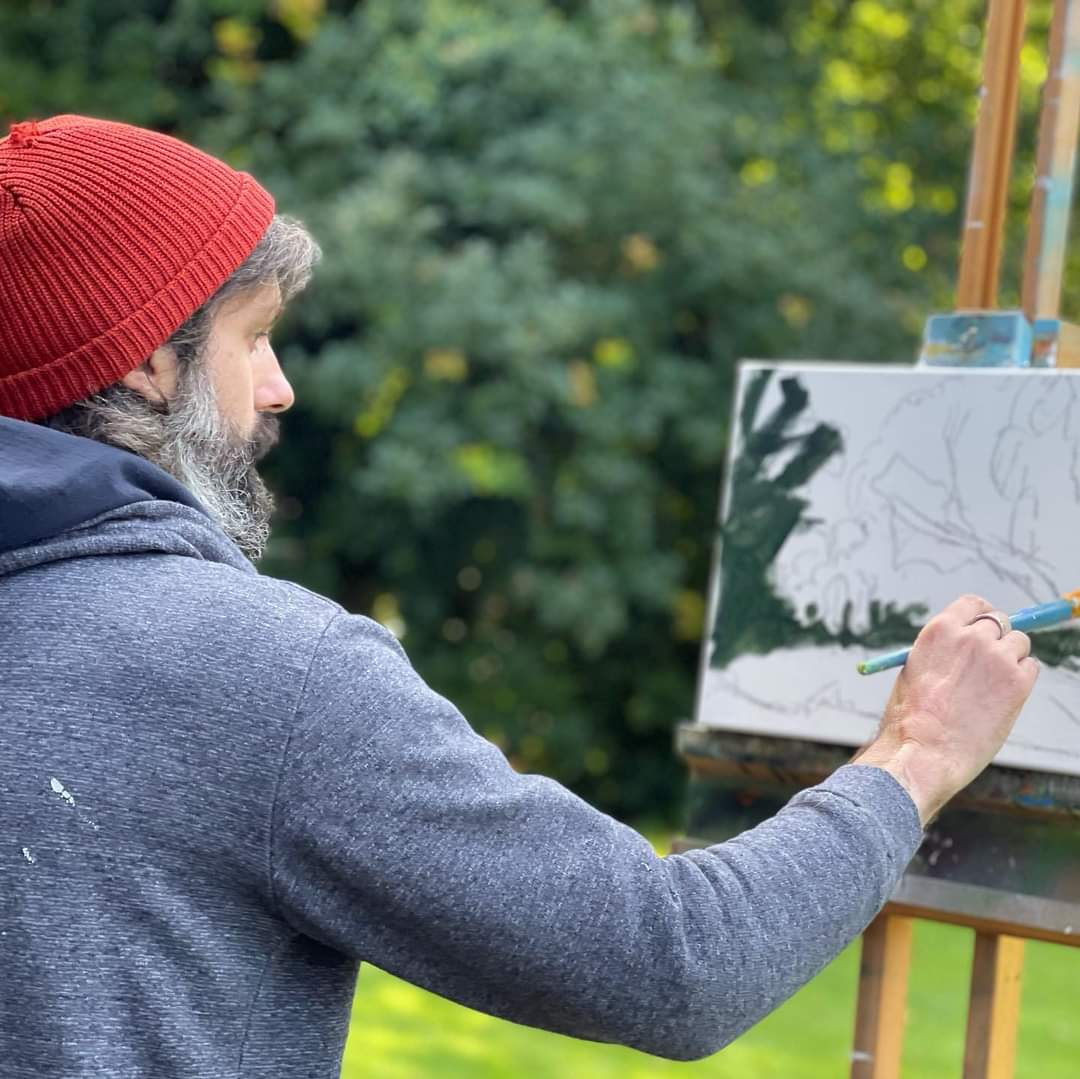 Painting at Willowbeck Lodge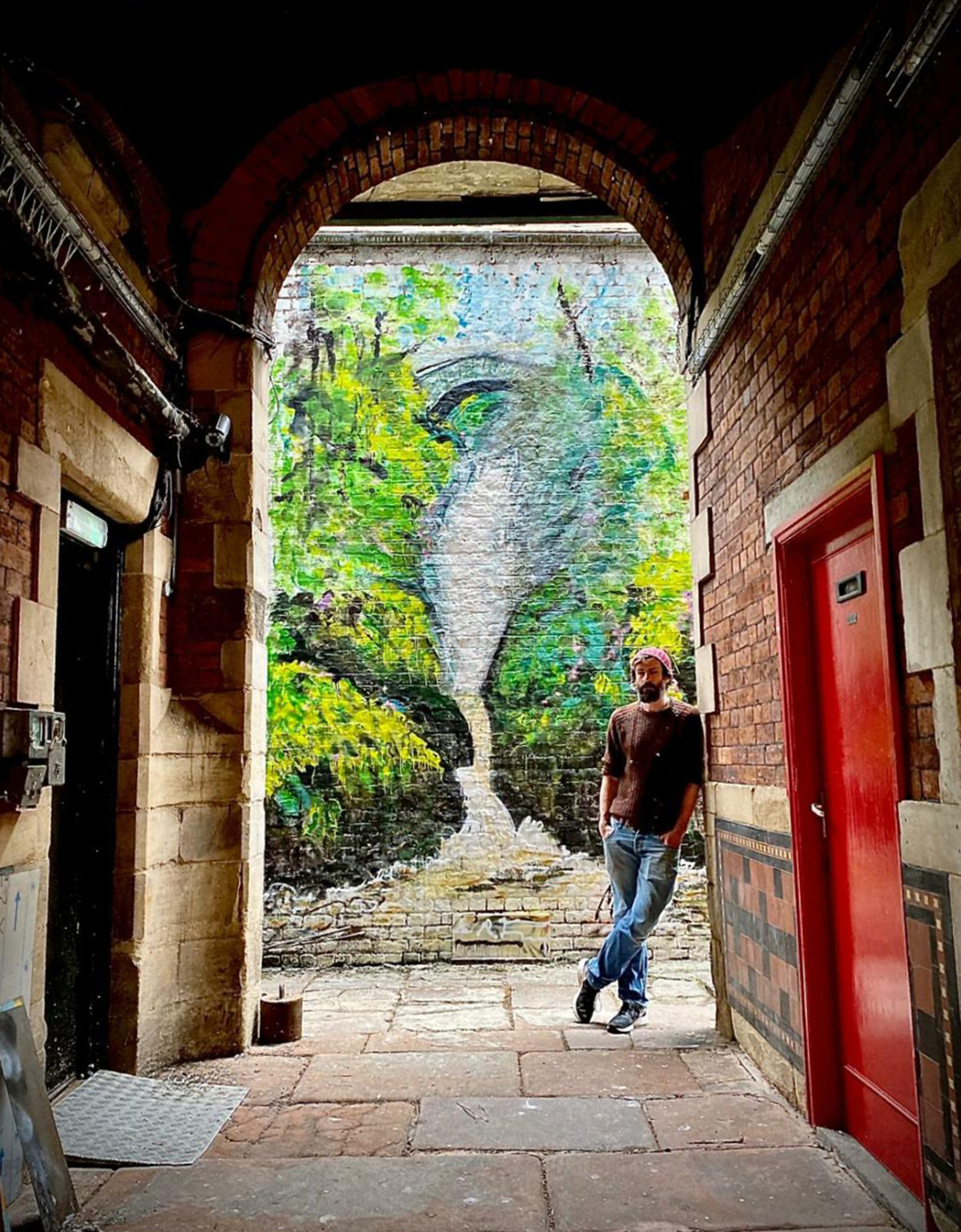 Aira Force mural, Carlisle.

In the studio.